Hooper Construction offers the highest quality of home remodeling on the market today.
For years, we have provided superior service to our customers and have assisted them in achieving their goals and dreams.  Our experience and commitment to excellence have earned us the reputation as being one of the best remodeling companies in San Diego.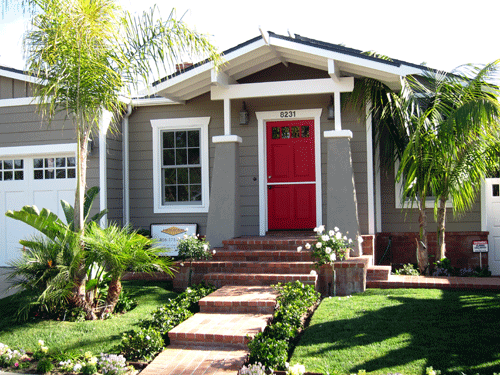 "I believe in dream building and I enjoy making those dreams a reality. I work side by side with my crew to create a positive atmosphere where the difficulties of remodeling are met with the opportunity for ingenuity."

 Thank you for involving Hooper Construction in your remodeling dreams.
We are a family owned business and understand the true value of your home. A home is more than just an investment, it is where the traditions and memories of a family are created and will continue to thrive.
Home improvement can be a pleasurable and rewarding decision if all aspects of the project are handled in a professional manner.  Commitment to our clients' needs and dreams is our goal and it is what we do best. Quality craftsmanship and attention to detail go into each and every project from start to finish.  At Hooper Construction we strive to replicate the personal dreams of our clients while providing the most rewarding experience possible. During construction, keeping your inconvenience to a minimum is a priority. We will do everything we can to make the remodeling process as comfortable as possible.
"I have been personally remodeling homes and businesses for 28 years. I have remodeled everything from pole barns to historical renovations to celebrity residences. Building is still greatly satisfying to me and the team at Hooper Construction."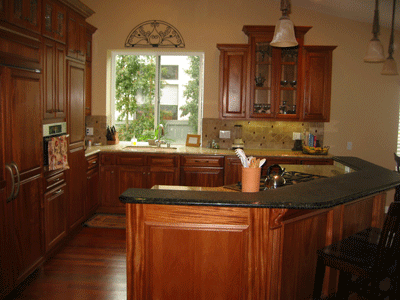 "I like the challenges that arise during the building process; from the interpretation of the Architects plans to the actual building of a project. Creating an environment of comfort and security for you is my goal."
Construction is not only about building materials, it is also about people.  It is about the people who put your dreams and designs on paper, the people who make up the team of professionals that are brought together to bring a two dimensional drawing into a three dimensional reality, and the family and friends who will spend quality time in the finished home. Team players require a leader with experience.  I have been leading people to their goals on every project that I have undertaken.
"It may be your home but I build it as if it were my own."
The care and understanding that I put into your home is exemplified in this statement made by me to a client years ago; this is just one of the reasons that my clients continue to call for my expertise in their home again and again. Repeat clients are indicative of values and integrity in an industry not known for such ideals.
A specialty at Hooper Construction is putting all of the pieces together to create your new home.  From design and structural elements, to color and textural elements, we are ready to help you have an exciting and enjoyable process; one where you are involved.   Hooper Construction's commitment to excellence will work with you to realize your dreams.
Thank you again for considering Hooper Construction.